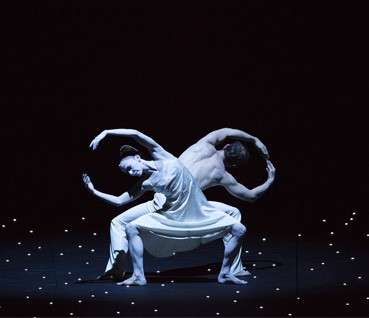 18 Dec

An Interview with Kenneth Greve, former Artistic Director of the Royal Finnish Ballet and renowned dancer (Denmark/France)

~ As a privileged observer during the respected, renown former Artistic Director of the Finnish National Ballet and Marie-Pierre Greve principal dancer of The Royal Danish Ballet for their 'Choreographic and Technique Dance Programme' at the Damansara Performing Arts Center, (DPAC), December 2019' ~
by Michelle Jueney, Kuala Lumpur, Malaysia
Kenneth Greve has been the Artistic Director of the Finnish National Ballet since 2008. Kenneth Greve was born in Denmark, where he was educated at the Royal Danish Ballet School and later at the School of American Ballet in New York. His dancing career started at the New York City Ballet performing and learning the works of Balanchine. He later moved to the American Ballet Theatre and then to the Paris Opera Ballet, where Nureyev appointed him to the state of Etoile. Under his direction, the Helsinki International Ballet Competition (HIBC) has become one of the most well-known and well-organized ballet competitions in the world.
https://www.nycballet.com/Explore/Our-History/George-Balanchine.aspx
https://nureyev.org/
Marie-Pierre Greve (b. Flechais) was born in France in 1970. She trained at the Conservatoire in Avignon. She was engaged by the Deutsche Opera Ballet until 1994 when she joined the Royal Danish Ballet, as a principal dancer. She created the title role in Neumeier's The Little Mermaid (2005) and has danced a large number of title roles, including in Ratmansky's Anna Karenina, La Sylphide, Giselle, and Rosita in Far from Denmark, Juliet in Romeo and Juliet, Ofelia in Hamlet, Psyche in Cupid and Psyche, Odette/Odile in Swan Lake, the Princess in The Nutcracker, Terpsichore in Apollon Musagetes and Ella in Legs of Fire, title role in In the Middle, Somewhat Elevated, and further a large number of soloist roles in e.g. Fearful Symmetries, Return to a Strange Land, Domenium and Nomade.
I have just finished observing the Ballet Technique and Choreographic Dance Workshop of the second day at the Damansara Performing Arts Center by something I really can't believe is before my eyes. Kenneth Greve has worked in all of the above mentioned and has met Nureyev, Barishnikov amongst many Ballet superstar legends engraved in history of dance. Two of the most iconic, pioneers and historical superstars of dance and working in the dance company of one of the father's of Contemporary dance; Balanchine.
As a lucky observer, Marie-Pierre is truly exquisite and so beautiful as a person and to watch. I thoroughly enjoyed appreciating the style of her really expressive and creative Ballet, a rare chance and glimpse into all the classic moves that one would only have a chance back in history now accessible here in Kuala Lumpur. What the movements so evidently allowed the body and feeling to go to. Mr. Kenneth Greve is engaging and dynamic in his presence when he dances. The flow of expression when they dance is evident.
Thank you for the privilege to share your thoughts and experience with us. We are very lucky to have you both here.
1. What brought you to Malaysia and how did your dance journey bring you here?
Jongky Goei, who is my agent, of some of my dance projects for the past 30 years, my promoter and manager ,whom I met when I was in Stuttgart Ballet, organised our workshop here, with his connections in Malaysia.
2. How did you start dancing and what drew you to dance?
I come from a family of golfers. My father and brother play golf and so did I growing up on the golf course since I was 1 years old. But with golf, you are always alone. And the weather in Denmark well ,it often rains. So I thought, I'm going to do something different (I laugh. Mr. Kenneth is very real, unpretentious and funny.) When I first watched Ballet on TV, I thought wow!  Is this a job ? one beautiful strong man with 30 beautiful women and I thought this is a dream job. (even more laughs). There was beautiful music and I thought this was incredible. I wanted to be in this beautiful world.
So I asked my father and he was fully supportive as I wanted to make dance my career because to be a dancer in Europe, is something that is respected, admired and looked up to. If you decide to become a dancer it is a very big thing because it is supported by the Queen. And boys would line up to join and audition to get in the Royal Danish Ballet. Imagine there are only about 35 male dancers that get in to The Royal Danish Ballet, and you will travel the world.
This is a dream job and if you are one of them, it is something truly great. People in Denmark feel very proud about dance and Ballet. Dance is greatly appreciated and enjoyed by the public and the people.
Some say that Ballet make you Gay ?
Dance does not turn or make you gay, of course there are gay men in the ballet world as there is everywhere. There are people who have a misunderstanding of this. You are surrounded and working with women all day and you are connected to beauty, aesthetics, emotions, and other soft values that for some can be considered as un masculine, but the work of the male dancer is like any athlete, with art as an addition. Some people are worried that if their sons do ballet, they will become gay, but there is no evidence of this. Dance really does not make you gay.
3. What is your most memorable favourite memory of dance and the worse memory and why?
The moment of realisation when your entire being suddenly clicks, and you fall in love with dance. (So true!) This discovery and the daily discovery of loving what you do and searching for it every day is my favourite part of dance. You're in love with dance every day.
The worse is to accept that the body can no longer be the performer and the physicality is changing as you grow older. (Mr. Kenneth Greve is actually 51 but does not look like it or dance like it, which means can you imagine what they were like at their peak!) However I continue to train every day and I still do everything I can, on the positive side there is the creative avenue of choreography, teaching, giving knowledge and directing witch opens a whole new adventure for a dancer.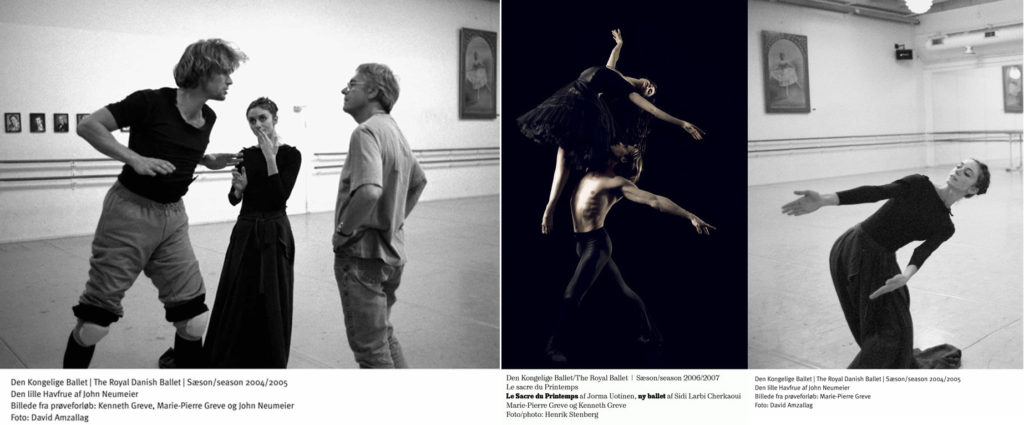 4. What was it like working in Balanchine's company in New York and how has it influenced you and in your dance?
Well, I worked in Balanchine's dance company from I was 18 and danced his ballets my whole career and he is one of many choreographers I have danced productions of and worked with. Balanchine has very specific musicality and very specific style and I danced in many of his ballet works. The phrasing, musicality and speed of Balanchine is particular and for a dancer of my size it was something very interesting to try. (Mr. Kenneth Greve is very tall. At 6.5 Foot- 196.5cm  )
5. What was is like working with Nureyev and Baryshnikov and how have they influenced you and your dance?
When you work with extraordinary artistes, you will realise to get something extraordinary you must demand and search for The extraordinary. Mediocre will never create extraordinary. It is not possible. You must be prepared for exceptional amount of effort, thought, exceptional ideas, ways of working, only with this, will you find extraordinary and not average. (Mr. Kenneth Greve met and worked with Baryshnikov in American Ballet Theatre in 1986 and met Mr. Nureyev in 1988 In New York while working at New York City Ballet.)
6. So what makes them extraordinary?
Because they are a combination of many extreme factors. The person who wins the Olympic gold medal did not work the same way as everyone else. Did not have the same talent, physicality, mind set and ability as everyone else. So, it is the combination of all this. It is about what you must do, and what you will do.
Only when you combine all these factors you can find something extraordinary.
These people are extremely gifted and brilliant in all aspects from the mind to their physicality to management to choreography. For example Mischa (Barishnikov for those who do not know is known as Mischa as people call him) he goes to the extremes in quality for example whether in practice or dancing. If you learn and practice something wrong it is not making you better, and you will not progress. It is about working correctly, clever, and enough, learning how to work smart is the key to success.
When I teach, it is a combination of all the knowledge I have from the varied teachers and choreographers I have worked with. (I do not know how to spell some of the names you mentioned and I couldn't find in Google so sorry, so I need some help from you if you want to mention some names here). Nureyev and Mischa were brilliant dancers and Balanchine was a brilliant choreographer and Director. So it is mix of qualities, and hard work that makes something extraordinary.

7. Who were your teachers that impacted you the most as a person and as a dancer?
I was very fortunate to be exposed to lots of teachers in my early years, but Stanley Williams of The American Ballet Theatre or the School of American Ballet impacted me greatly working on phrasing and speed. (For those of you who do not know, Stanley Williams is the guru for great dancers especially male dancers that George Balanchine sought him out to instruct at the School of American Ballet in New York City) and in dance it is Nureyev (again maybe elaborate a bit which aspect of dance sorry kill me later).
8. During the choreographic process, do you have a formula?
No, I do not have a particular formula but use different techniques for different situations, listening to the music, looking at the situation and then it is about bringing out the best in the dancers and their characters that suit them to make them look good and making all the pieces come together.
Because this current workshop is only 1 week, and it consists of a 2-hour Ballet technique lesson, and 3 hours of Choreography working process, we have looked only at the process of making a final piece, for the showcase at the end of the week.
But normally to create a completely new piece is 8 weeks, and for example when we worked on Neumeier's  'The Little Mermaid' full-length work, it took 6 months.
9. What is the difference between Asian and Western/European performing arts industry?
In the west, we have 250 years of dance history and tradition and with such a long history, ballet and dance has evolved, and art allows for very little restrictions, as it can be a provocation, a statement, or anything you want to express. It is appreciated as art, not as right or wrong, but as a safe space to reflect and challenge the mind.
Dance is an expression of the body and movement, humans have always danced, and the body can express some things better than words, the body can also be viewed for its pure beauty without prejudice.
10. What is the biggest challenge as a dancer?
Maintaining the discipline and the physicality.
11. What is your message to dancers who aspire to have a career in dance? 
Dance as a career… is passion not a hobby. A real career in dance is 110% engagement. It requires full commitment, luck, determination and perseverance.
But I encourage all to dance as a hobby as it is one of the best activities to ensure a quality life.